In 2016, the Belgian Charcot Foundation set up the Charcot Fellowship, a doctoral scholarship programme for young researchers (under 30 years of age). The aim of these fellowships is to strengthen the research potential of teams interested in multiple sclerosis in Belgium. By focusing on young researchers who wish to complete a PhD thesis on MS, the mandate aims to have long-term effects on research against this disease. The Fellows are always supervised by a team of experienced and renowned researchers.​
2016-2020: Elien GRAJCHEN (UHasselt)
Promotor Prof. Dr. Jerome Hendriks, Associate Professor Immunologie and Biochemie, Biomedisch Onderzoeksinstituut, UHasselt.
In practical terms, what does the Charcot Fellowship mean to you?
The Charcot Fellowship has enabled me to spend four years studying the immunological mechanisms that underpin the progress of MS. Not only is this grant by the Belgian Charcot Foundation and its donors crucial to a better understanding of this autoimmune disease; it also helped me train as a researcher. Good researchers can't limit themselves to thinking analytically and complying with procedures, they also have to be open to the ideas around them. A good researcher is a team player and shares information. The Charcot Fellowship is quite right to insert young talent into experienced teams.
What stage have you reached in your work?
Last year, I published two peer-reviewed papers that clarify the role of fat metabolism in the function of the immune cells in MS. I'm currently finishing a third article and writing my doctoral thesis, which summarises my findings over the past four years. When you publish as a researcher, you're sharing your knowledge with other teams all over the world. These exchanges leverage research and speed up the discovery of solutions.
What are you aiming to achieve with your work?
My four years will be up in the spring of 2021. As the first fellow in this doctoral programme, I'll be defending my thesis then and officially gain my PhD. To secure Belgium's research potential, this programme is essential as it strengthens the existing teams. Biomedical research remains my great love, so I'll certainly continue with that. MS remains a mysterious condition and there'll be more than enough for me to do. The progress made by Belgian MS research over the past years is a strong incentive for me and for other young researchers.
2018-2022: Lies VAN HOOREBEEK (KU Leuven)
Promotor Prof. An Goris and co-promotor Prof. Dr. Bénédicte Dubois.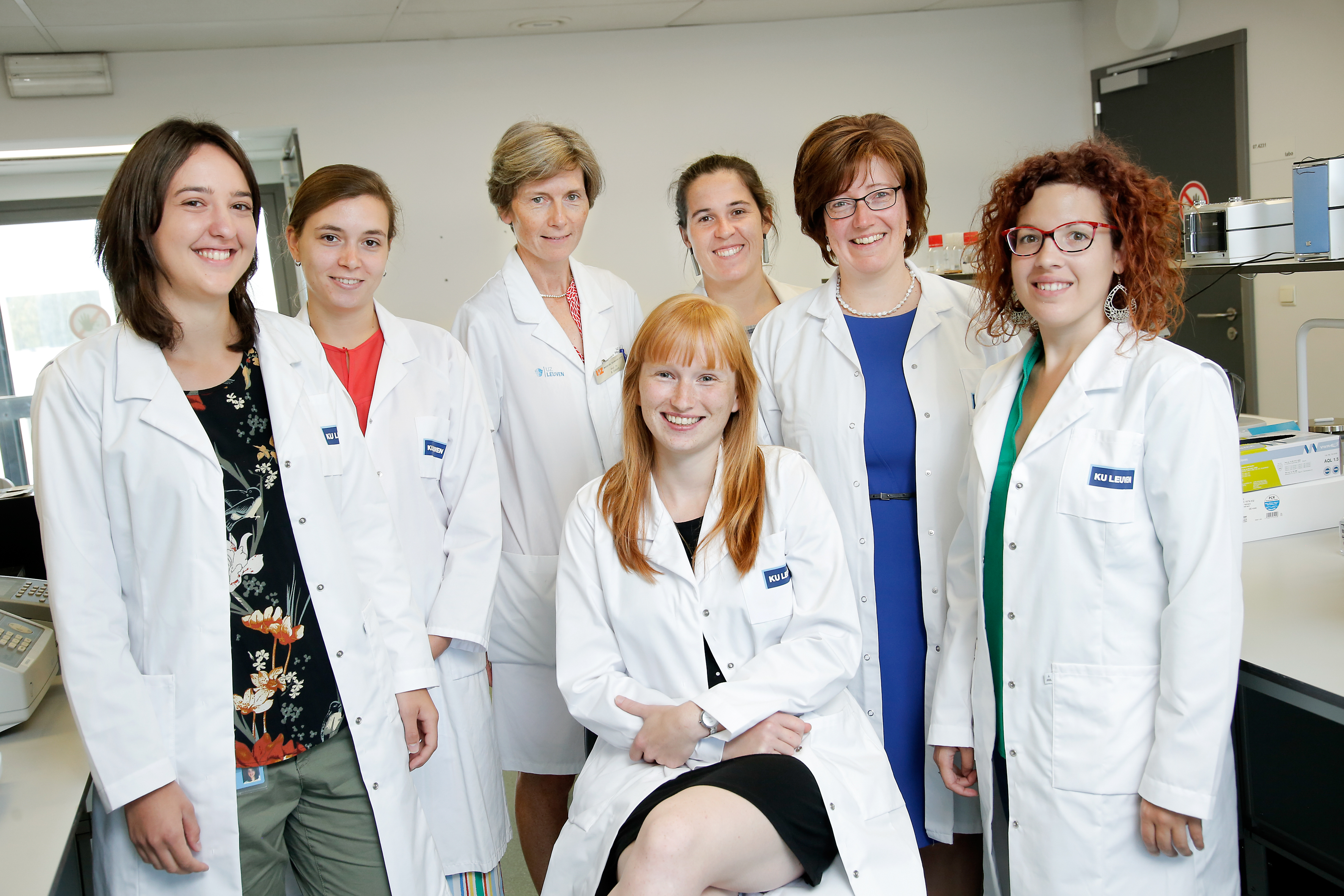 In practical terms, what does the Charcot Fellowship mean to you?
The Charcot Fellowship has enabled me to spend four years researching the role of a specific type of variation in our genetic material – somatic variants – in the development and progress of MS. Our team uses issues that matter to MS patients as starting-points and tries to resolve them with research. Our aim is to improve knowledge of MS and subsequently its treatment. Each of us has their own project, but we all have different backgrounds: doctor, lab technician, bioinformatician, biomedical researcher... We help each other out according to our respective areas of expertise. The Charcot Fellowship has given me the opportunity to learn and develop as a scientist.
What stage have you reached in your work?
At this point, I'm half-way through. During these past months, we've also had to deal with the Covid-19 pandemic. We had to change our schedules and focus on what could be done from home. Luckily, my research includes a great deal of bioinformatic analysis, which can easily be done from home on a computer. In the meantime, we've drawn up a schedule that enables us to safely combine lab work and telework. We've managed to keep delays to a minimum and should be able to guarantee the continuity of our research over the next few months.
What are you aiming to achieve with your work?
According to the existing genetics textbooks, our genetic material remains unchanged throughout our lives. We now know that's not true and that genetic changes can occur during people's lifetimes. These changes are what I'm studying – they're known as somatic variants. The idea that they're very common and that they can have far-reaching effects is still a game-changer. I hope to help make it possible to rewrite the textbooks in the very near future and that they can explain how somatic variants affect MS. Hopefully, this research can add a little more to the sum of our knowledge about MS and help patients in the long term.
Investing in the future of research
2020-2024: The Belgian Charcot Foundation selected a 3rd Fellow, Jasper VAN DEN BOS, who will devote the next 4 years to a research project that will study the possible remyelination caused by the immune system. The promoter is Prof. Dr. Nathalie COOLS and the co-supervisor is Dr. Ines WENZ, from the Laboratory of Experimental Haematology (UZA).