Since 1987, thanks to its donors the Foundation has been able to finance a large number of fundamental research projects and important clinical research into multiple sclerosis. In Belgium, multiple sclerosis is the most common neurological disorder among young adults.
Our current objectives :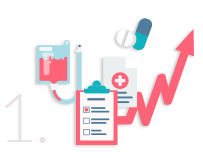 Make significant improvements to existing treatments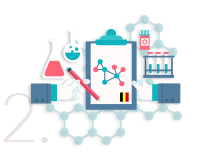 Enable Belgian researchers to explore new promising avenues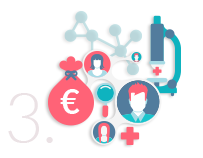 Fund an inter-university Charcot Chair devoted to multiple sclerosis
Join us, your presence with us is essential.
You can give a boost to research today :
Make a gift
for instance

what your gift can bring
84€ *
1 day

fundamental research
250€ *
1 day

clinical research
* Any donation of €40 or more gives you an entitlement to a tax certificate. This will be sent to you automatically in March following the year of your donation and entitle you to a tax deduction (45% of your donation).
Making a

standing order
Send your gift to : IBAN BE43 0001 6000 1601 – BIC BPOT BEB1
Why not spread out your help? Without increasing your budget, you can help us.
Pe.g.: €7 per month for a year = 1 day of research
If the total for the year reaches €40 or more you will be entitled to a tax certificate and a tax deduction (45% of your donation).
You can give the form to your bank or schedule the standing order, its amount and its duration yourself via your home banking system.
Very many donors place their trust in us and their generosity has enabled real progress in research to be made. Progress is considerable, new drugs are appearing and new promising avenues are opening up to researchers.
Join us !
Thank you for your support.
Isabelle Bloem
Responsible for gifts and legacies